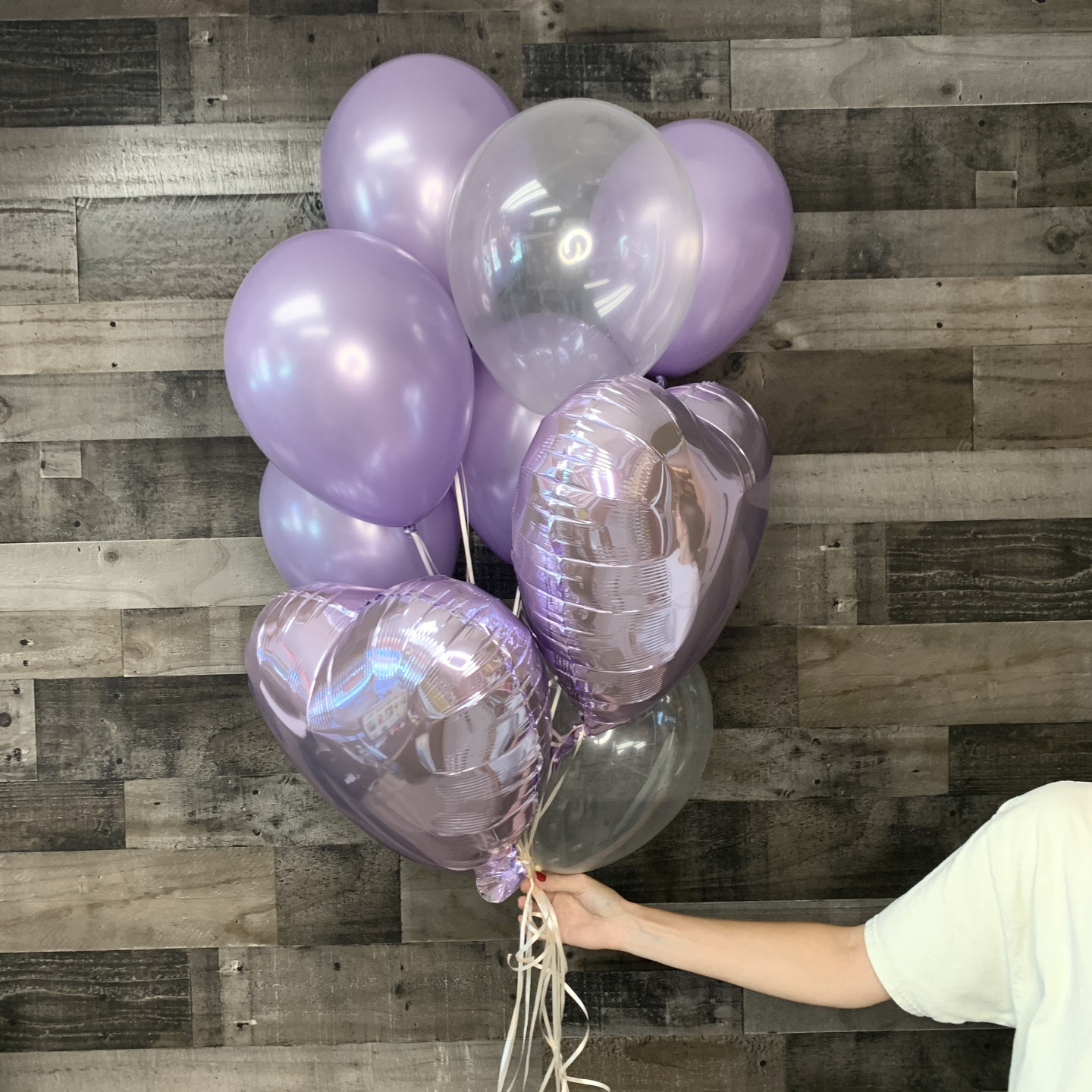 Our Favorite combination of Color line includes this striking bouquet of Light Purple latex balloons & Clear Latex with two coordinating Light purple Hearts.

---
BALLOONS IN THE ARRANGEMENT
5 Latex 11 "
2 Clear Latex 11"
2 Foil Hearts 18"

1 Balloon Bouquet Weight
Note: All latex balloons are complimentary treated with Hi-Float to prolong float life.
FLOAT TIME WITH HELIUM
Latex balloons will float for 2 days if used indoors & Foil Balloons will float 4-7 days. Depending on the weather, they may or may not be OK if used outdoors. We are unable to offer product guarantees if the balloons are used for outdoors.