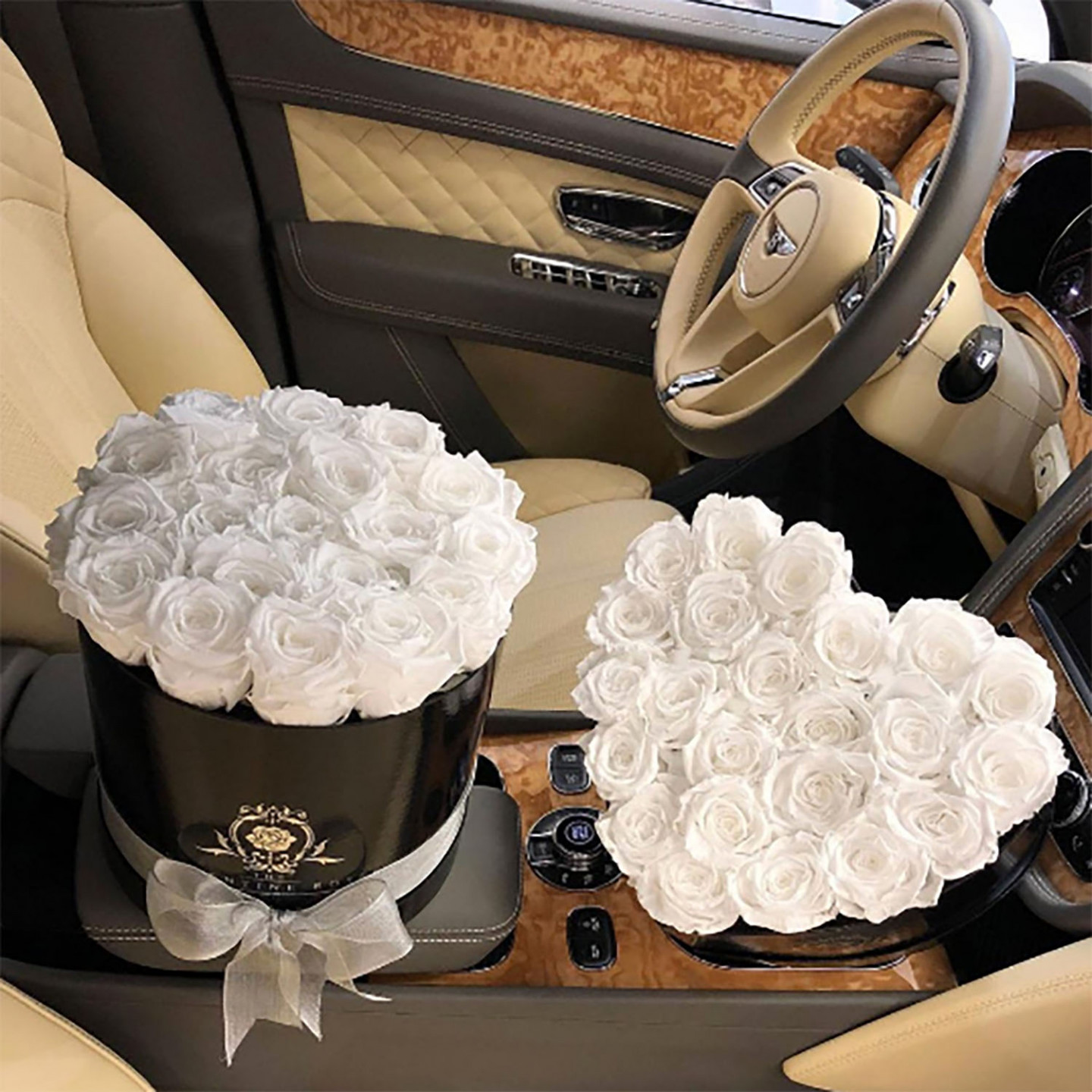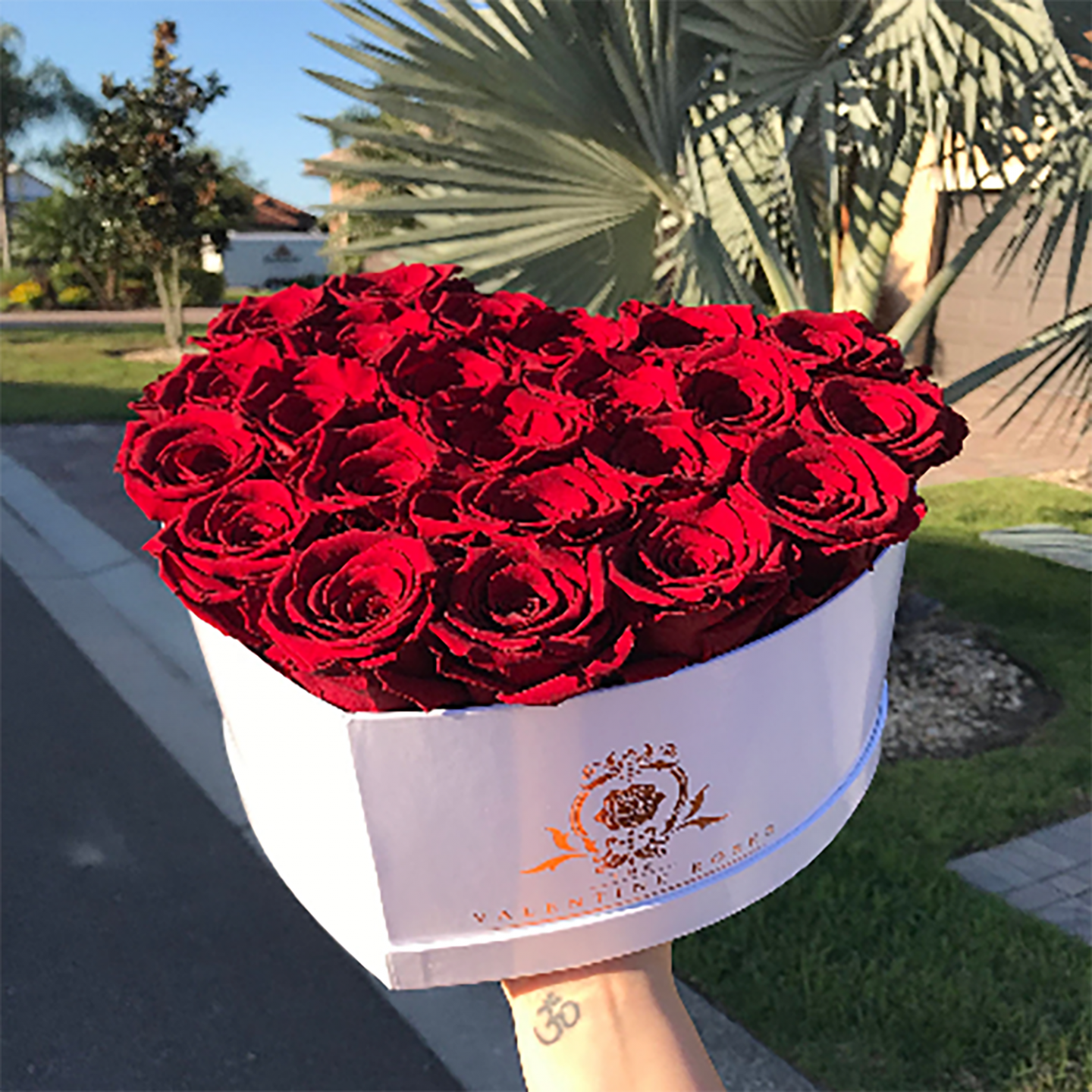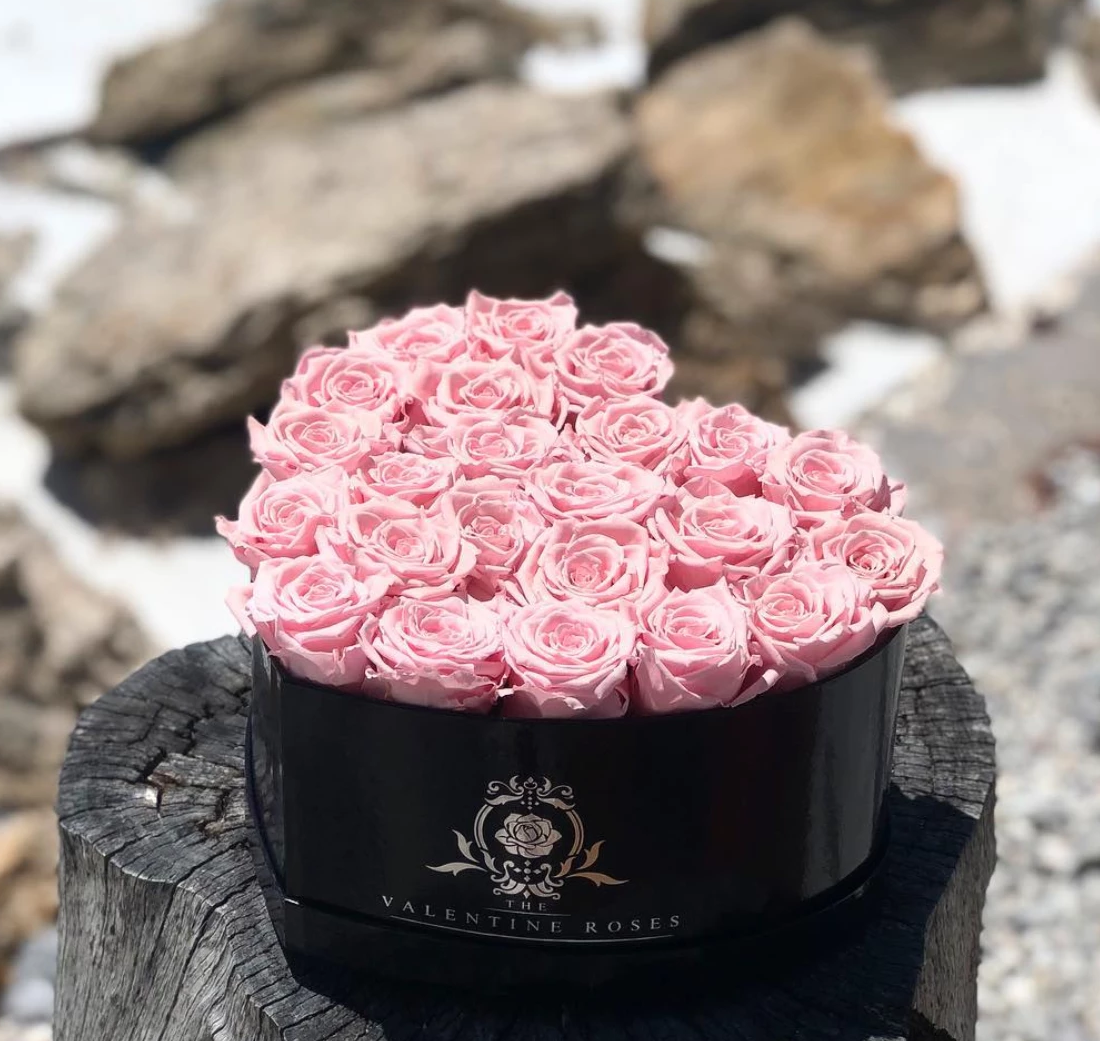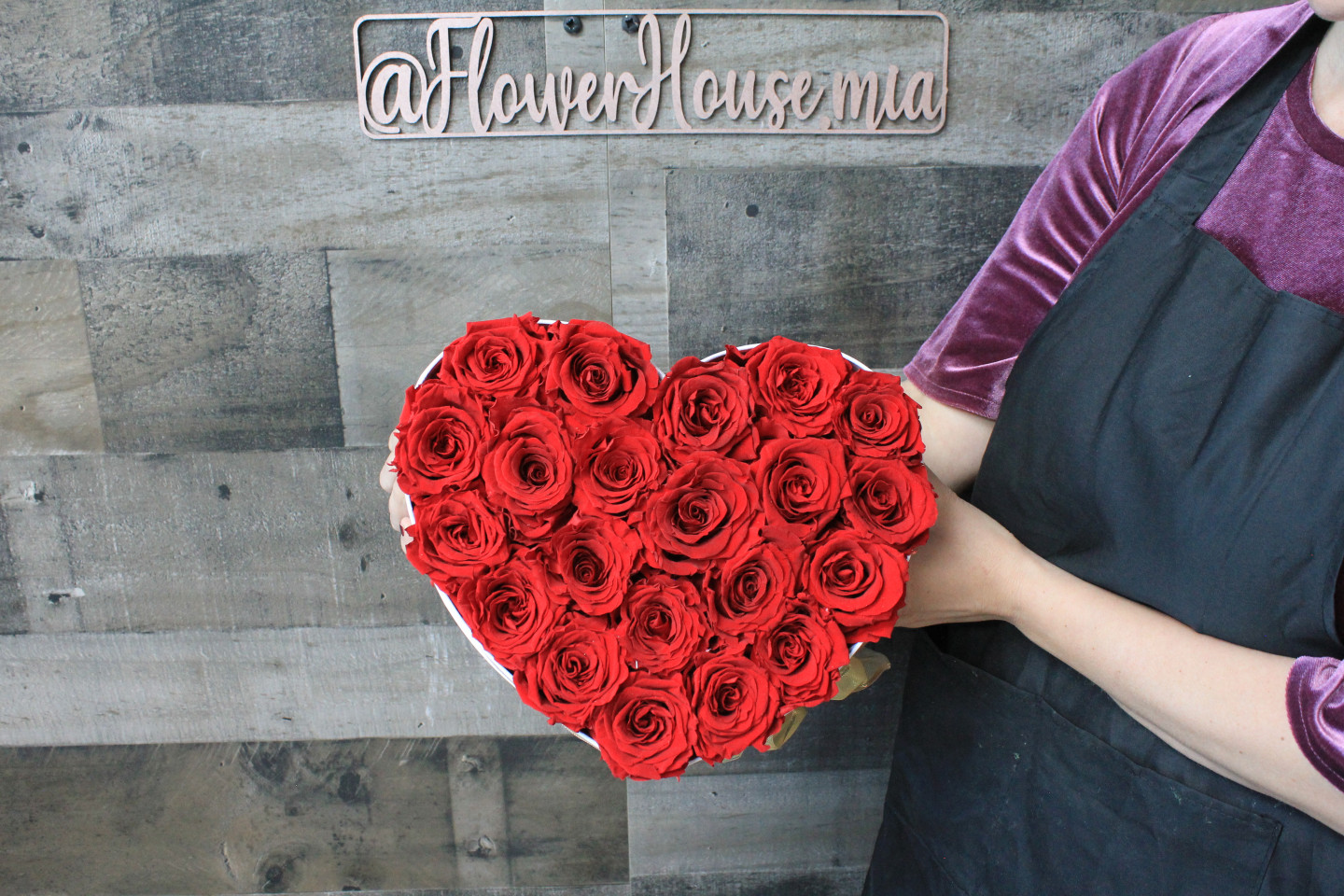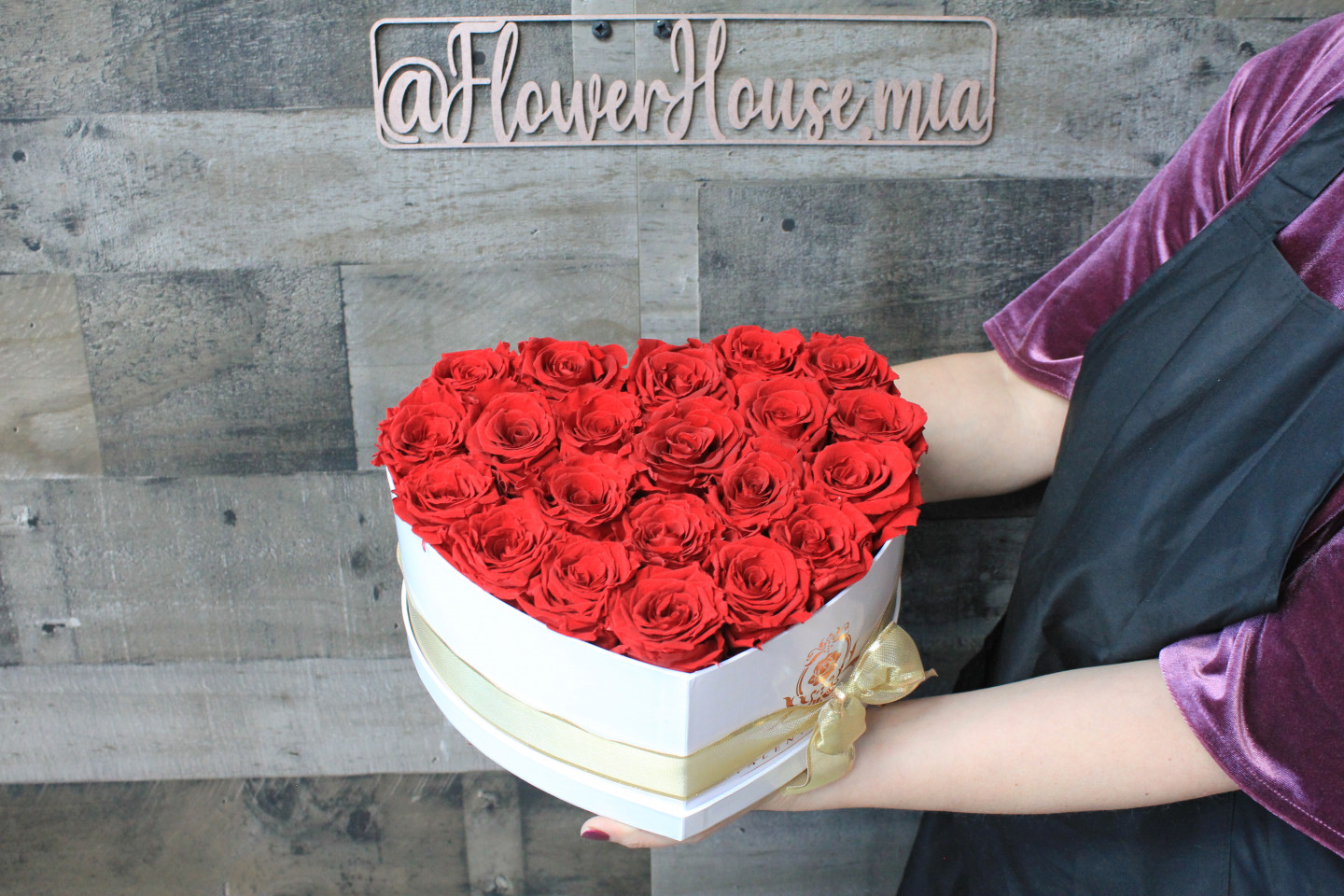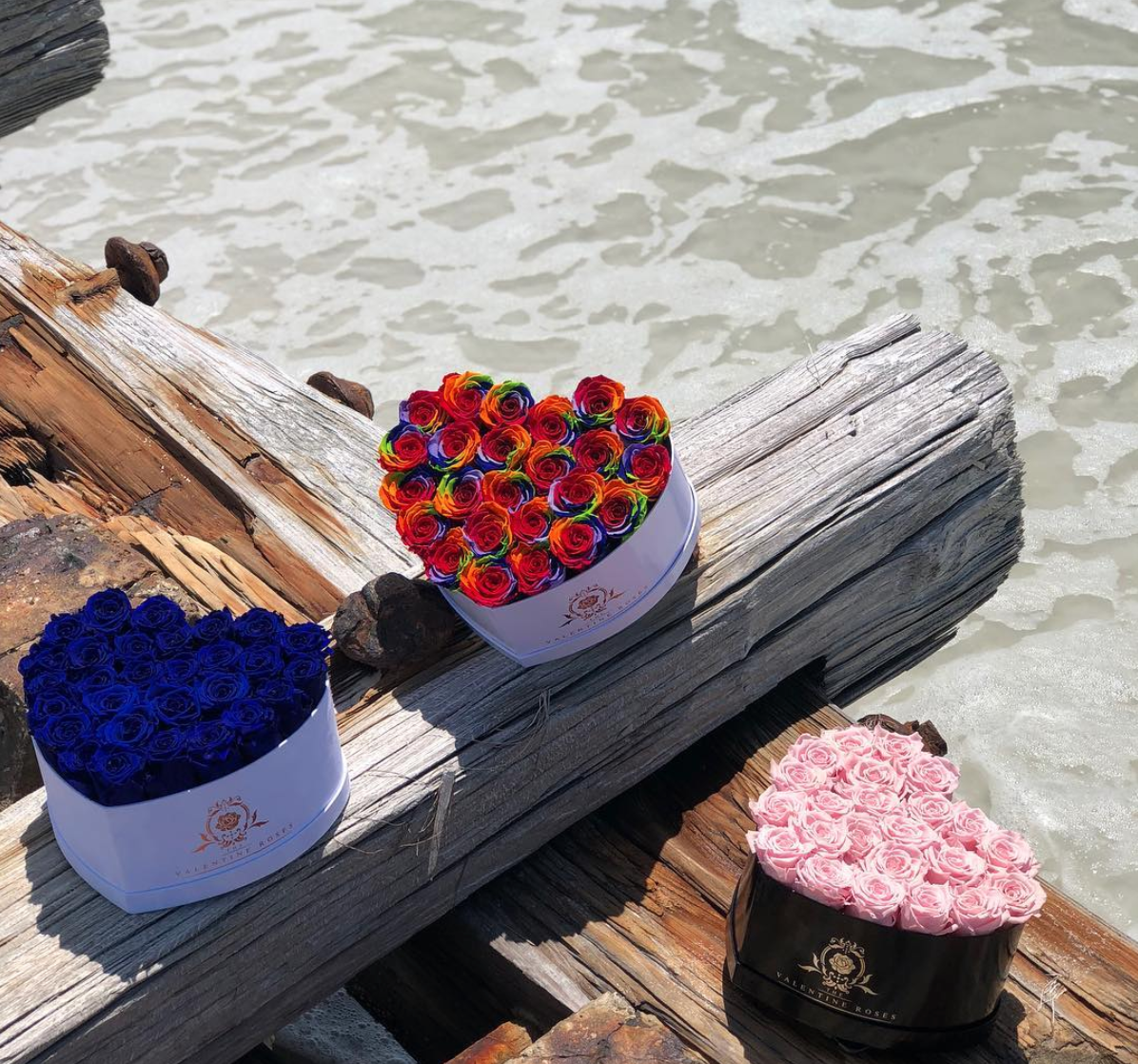 Preserved Roses Which Last Up to 5 Years | With local delivery & Nationwide Shipping
This beauty will make sure it delivers a breathtaking feeling of love.

---
Preserved Rose in a box is a perfect gift for any occasion, Birthday, Wedding, Valentine's Day and Mother's Day or just because … to someone you really love. What could be a better way to remind someone how much they mean to you. Share your feelings - Send you flower box today!
---
Size:
The Measurement of the Medium Heart Flower Box is 11" by 6".
A Medium Heart Shaped Flower Box Arrangement Contains 20-23 Roses ( as all preserved roses are real, the size of the rose may vary )
---
Material :
Here at Flower House, we give a special touch to the material we cover the boxes. We provide two high-end materials, Glossy Silk which is a more modern style and Soft Velvet which is more classy and luxurious style.
---
Flower Box Color :
Both materials come in two colors - White & Black
---
Roses Color :
You can choose any color from our variation list, however, we understand that we are all different and we all have different tastes. Please feel free to contact us to request a special color.
---
Quality:
All our Flower Boxes are professionally handcrafted by our experienced and talented florists to ensure the best quality of the process.
---
Nationwide US Shipping & Local Delivery:

We create and ship an order the same or next business day. US Shipping usually takes 2-5 days (not including Sundays and Holidays). However, if you would like to get it as soon as possible we provide overnight US shipping by UPS. Also if you would like to place an order for a specific date, please mention that when placing an order and we will ship it on the date needed, so the recipient gets it just on time you wish.
For Local Hand-delivery orders we provide same day flower delivery services in all Miami-Dade and Broward County. However, you could also schedule your order in advance for a selected date and time frame.
---
What is Preserved Rose?
Preserved Roses are enhancing the way the industry uses fresh-cut roses. These real roses are first grown at the farm, and then cut and carefully preserved to extend their beauty and use.
---
Handle & Care
Preserved Roses are convenient to use because they don't require any watering nor direct sunlight. Simply keep them stored in a dry climate, with no direct lighting, to avoid fading in the future. For more detailed instructions how to take care of preserved flowers please visit our Flower Care Page.