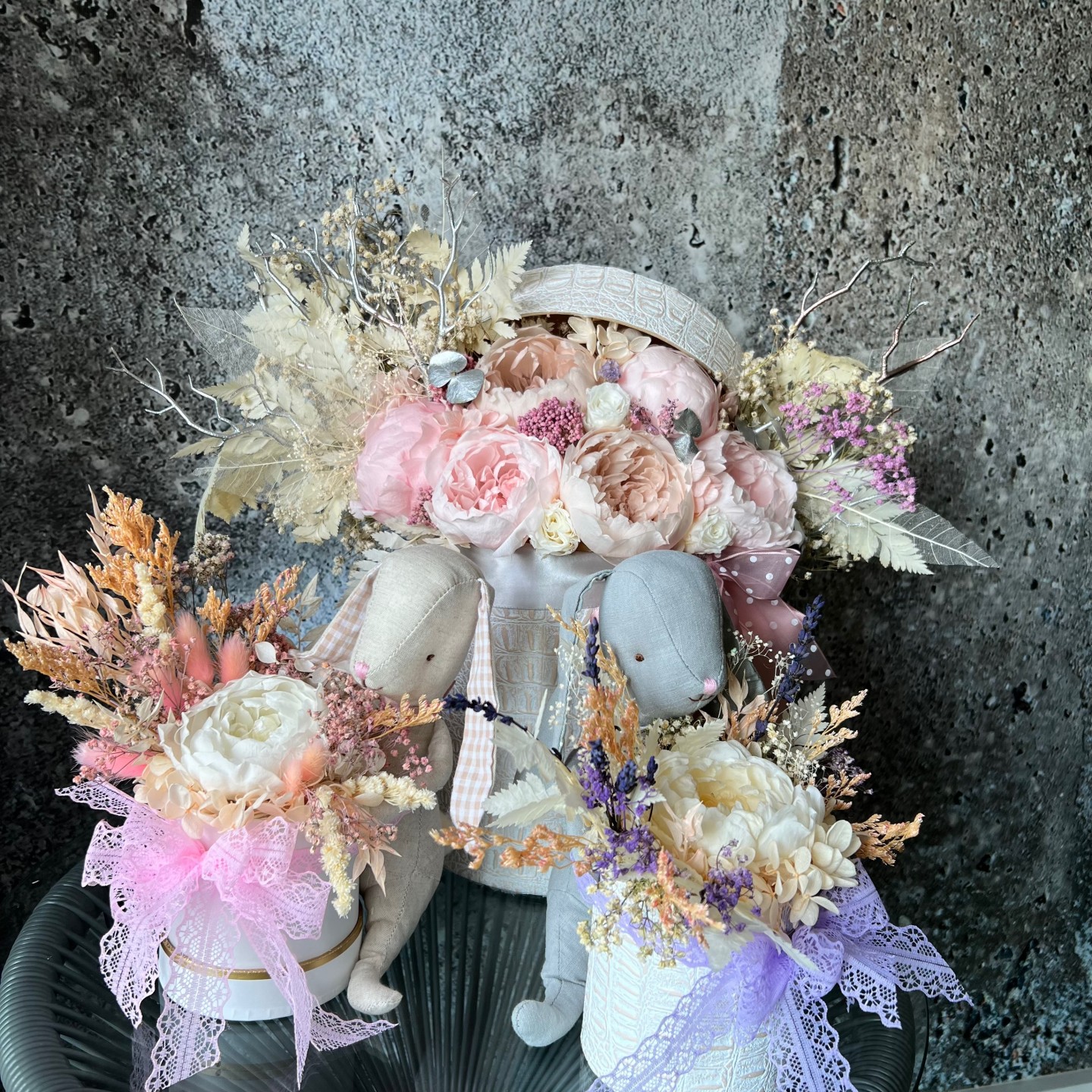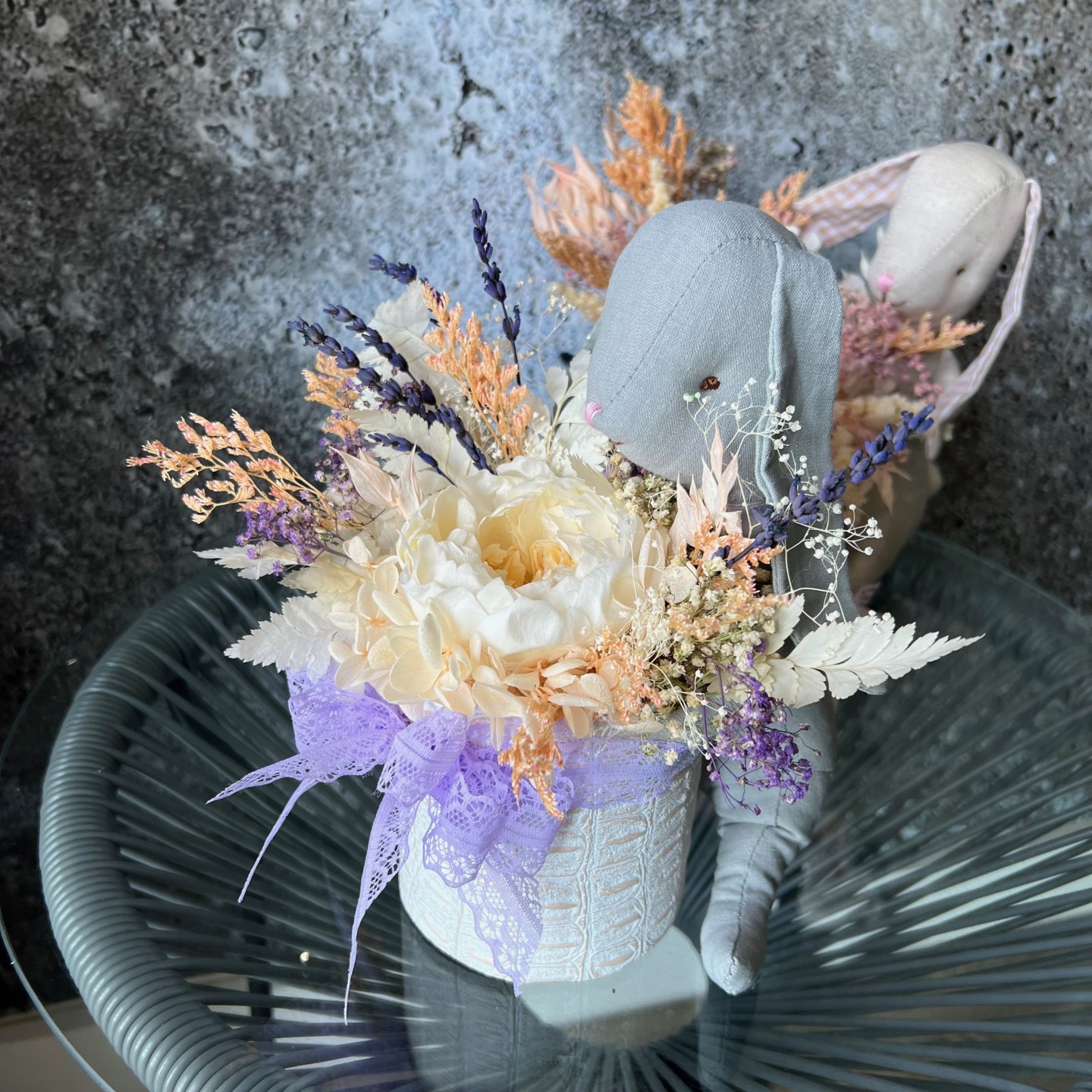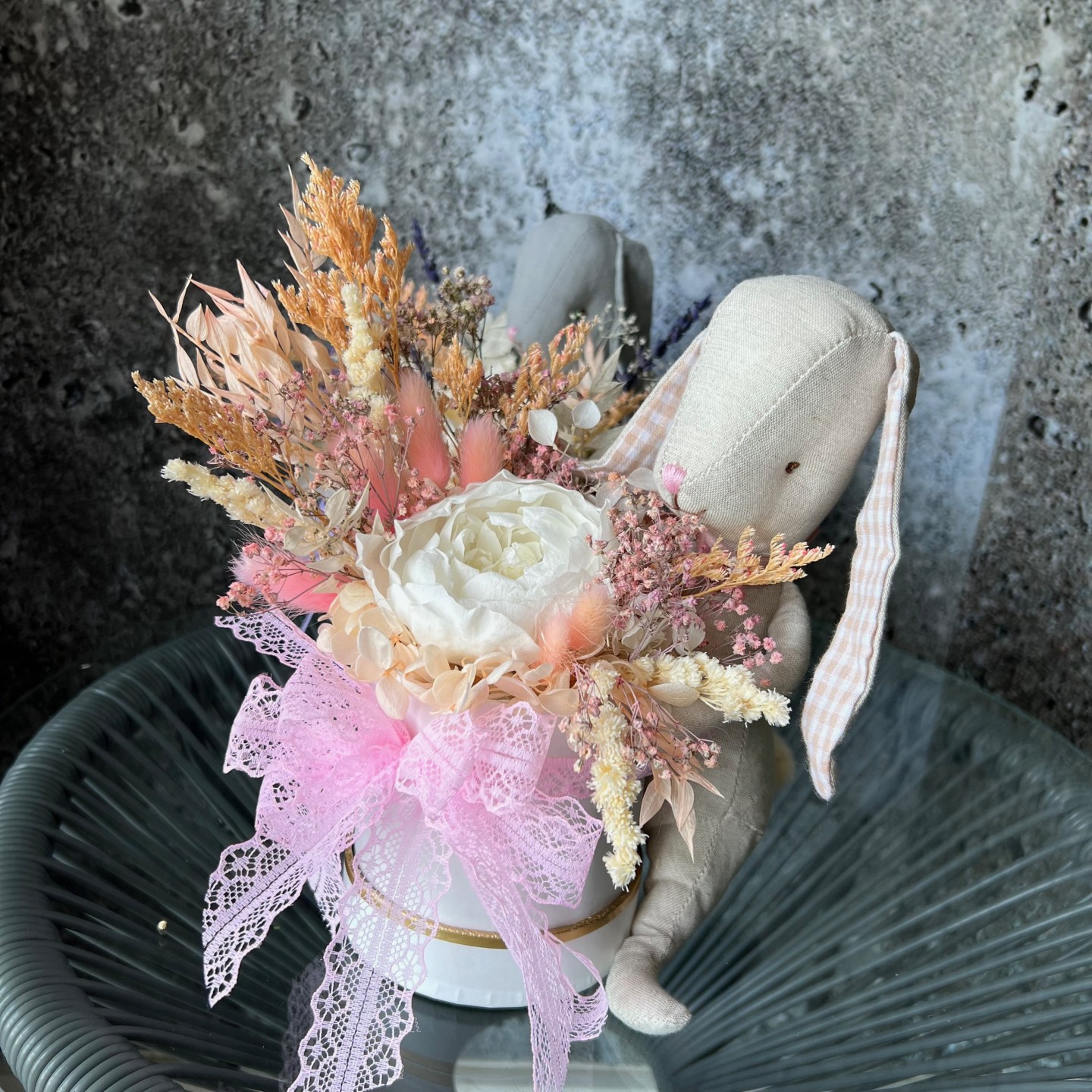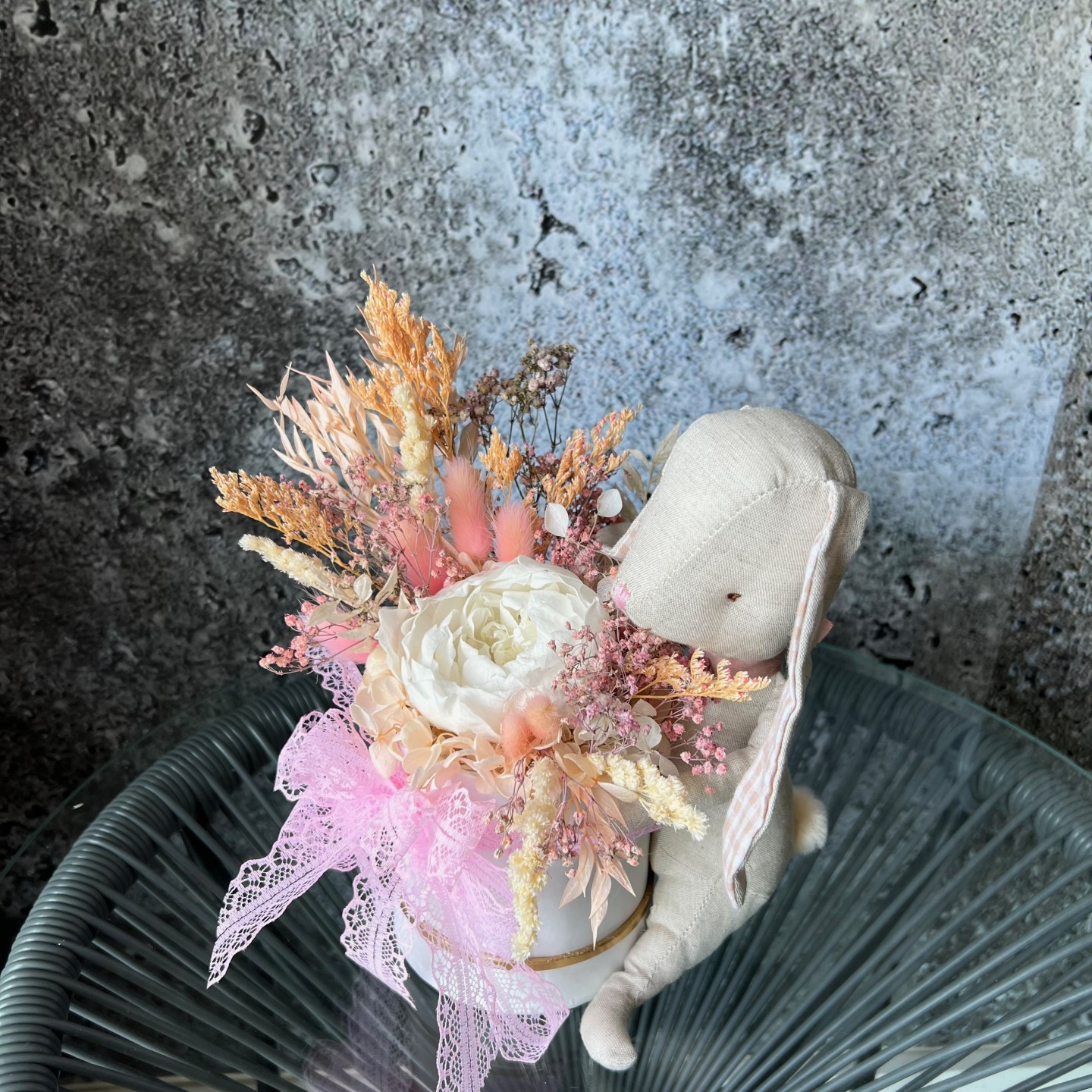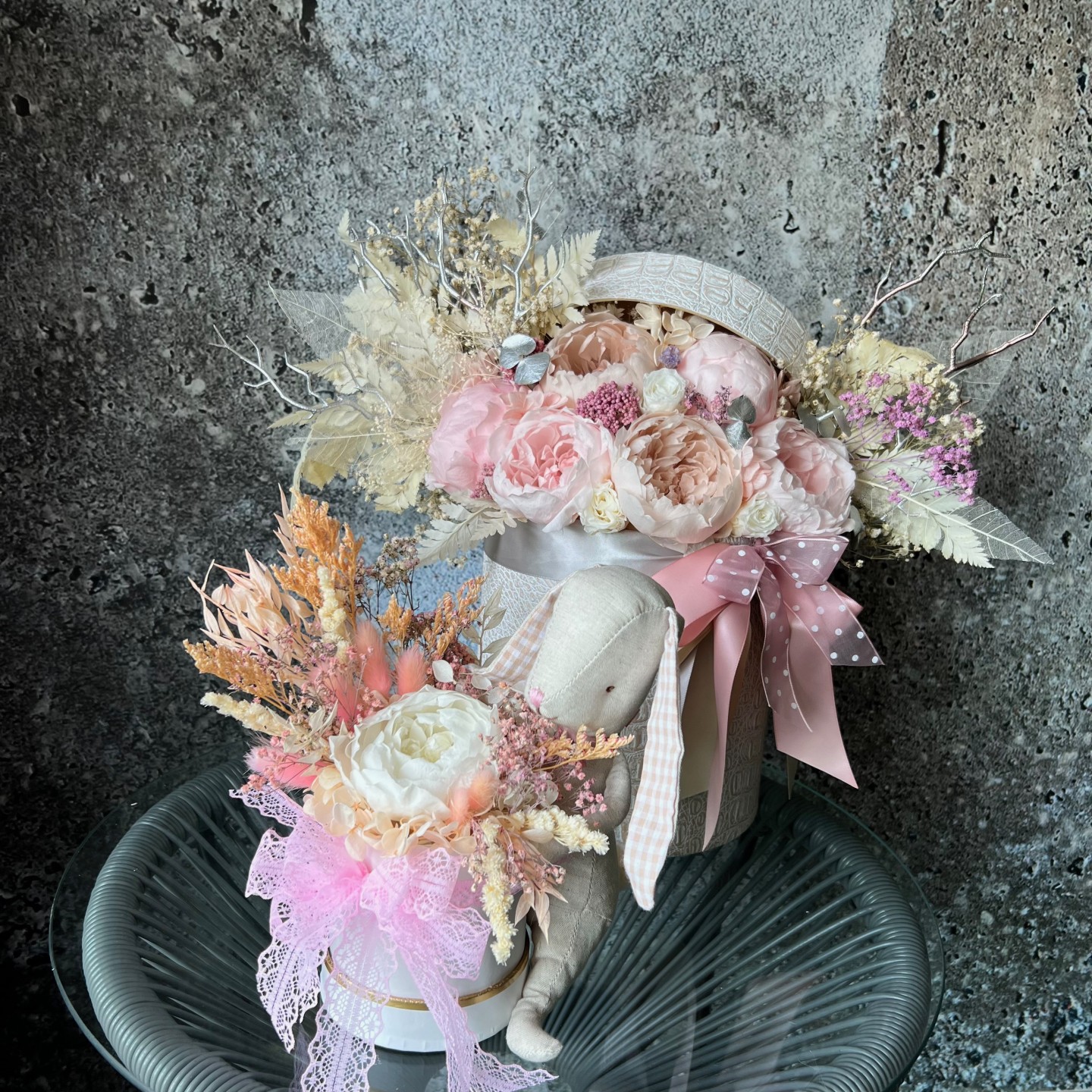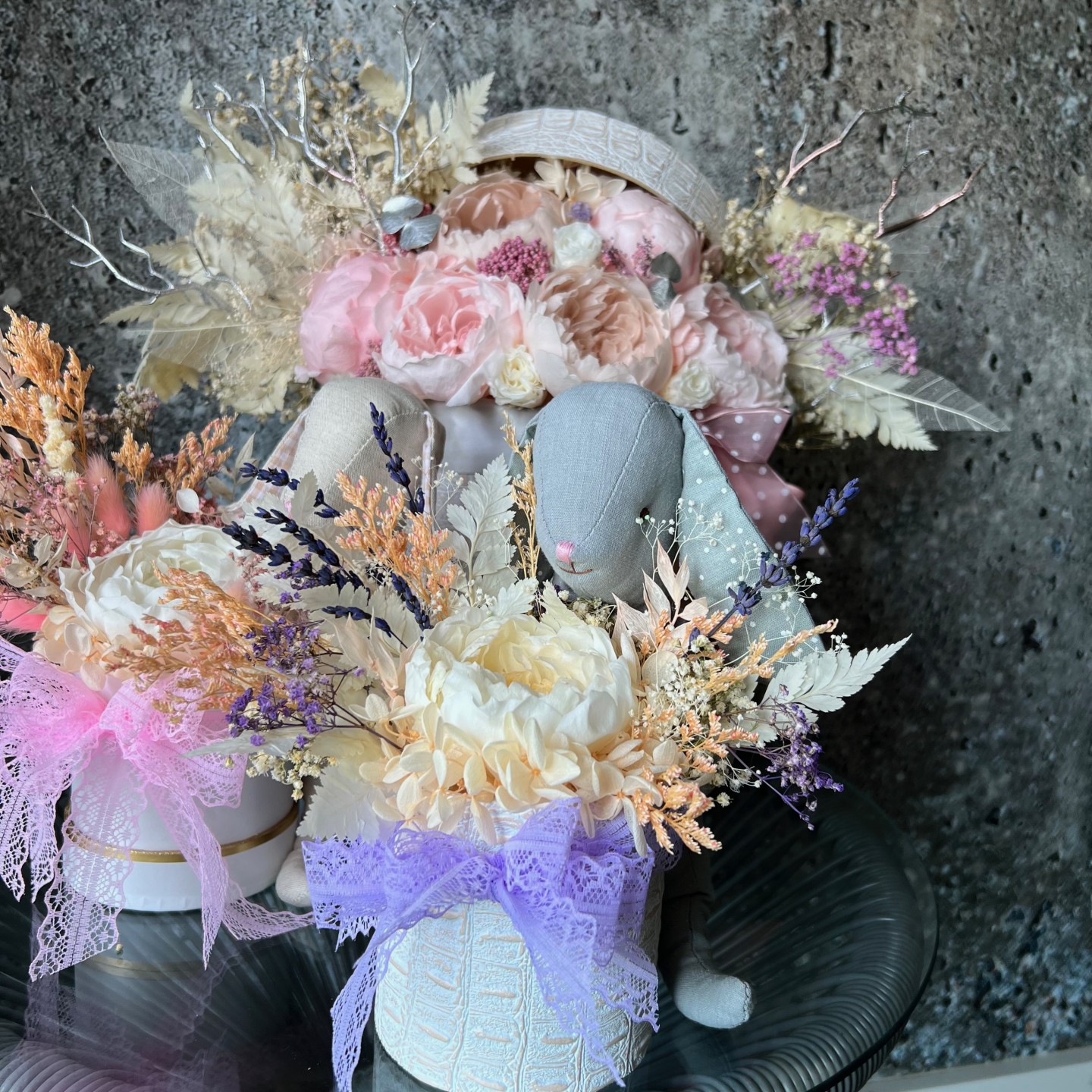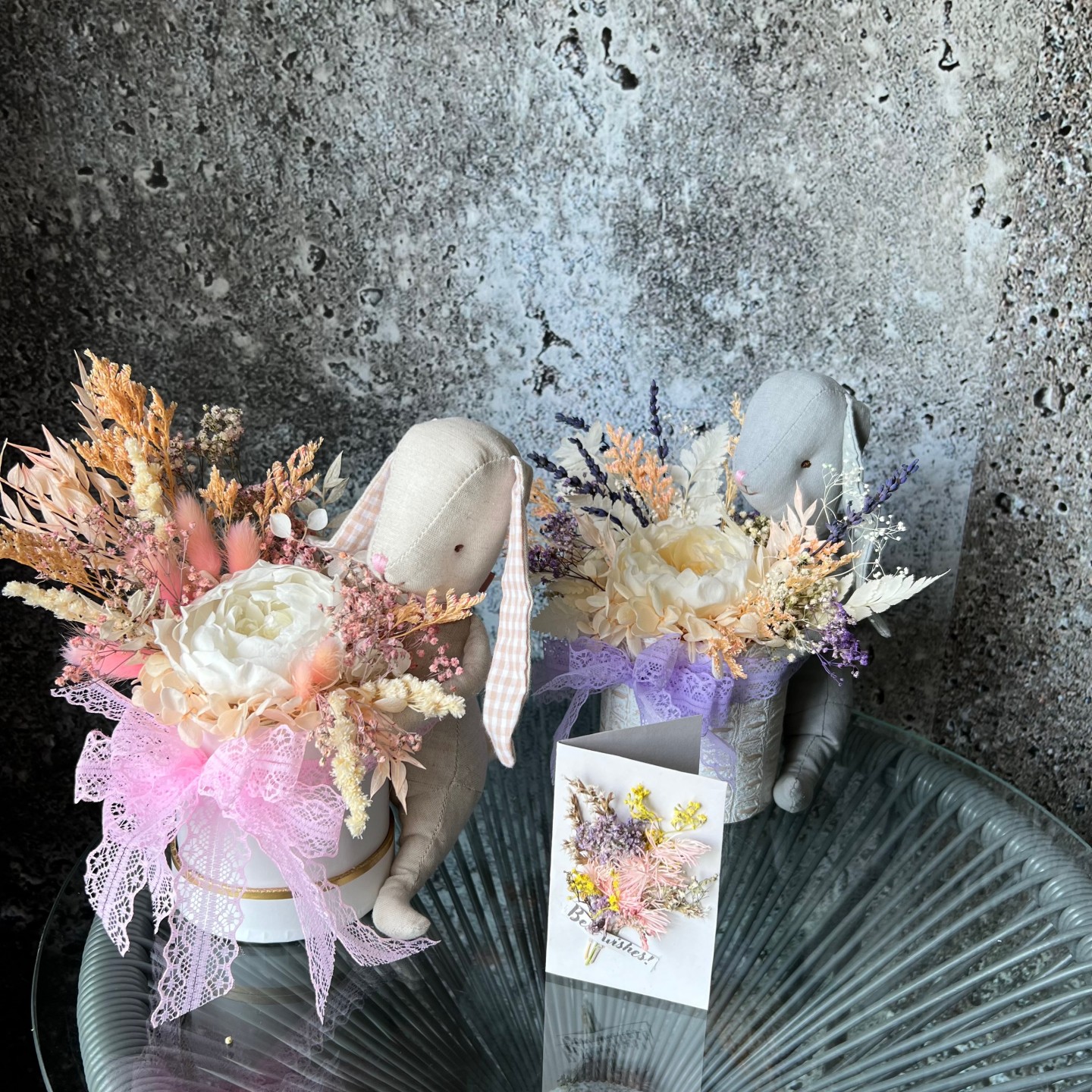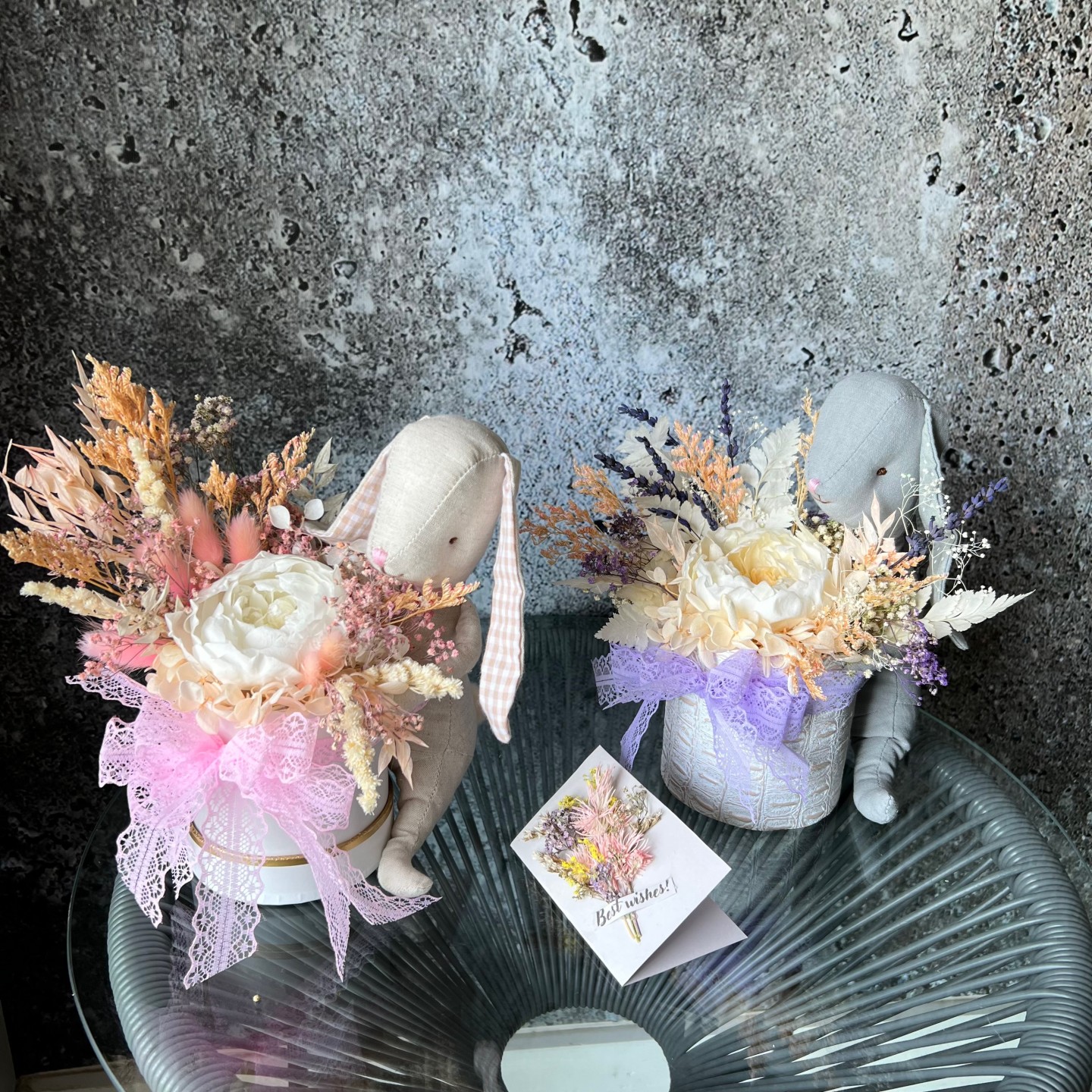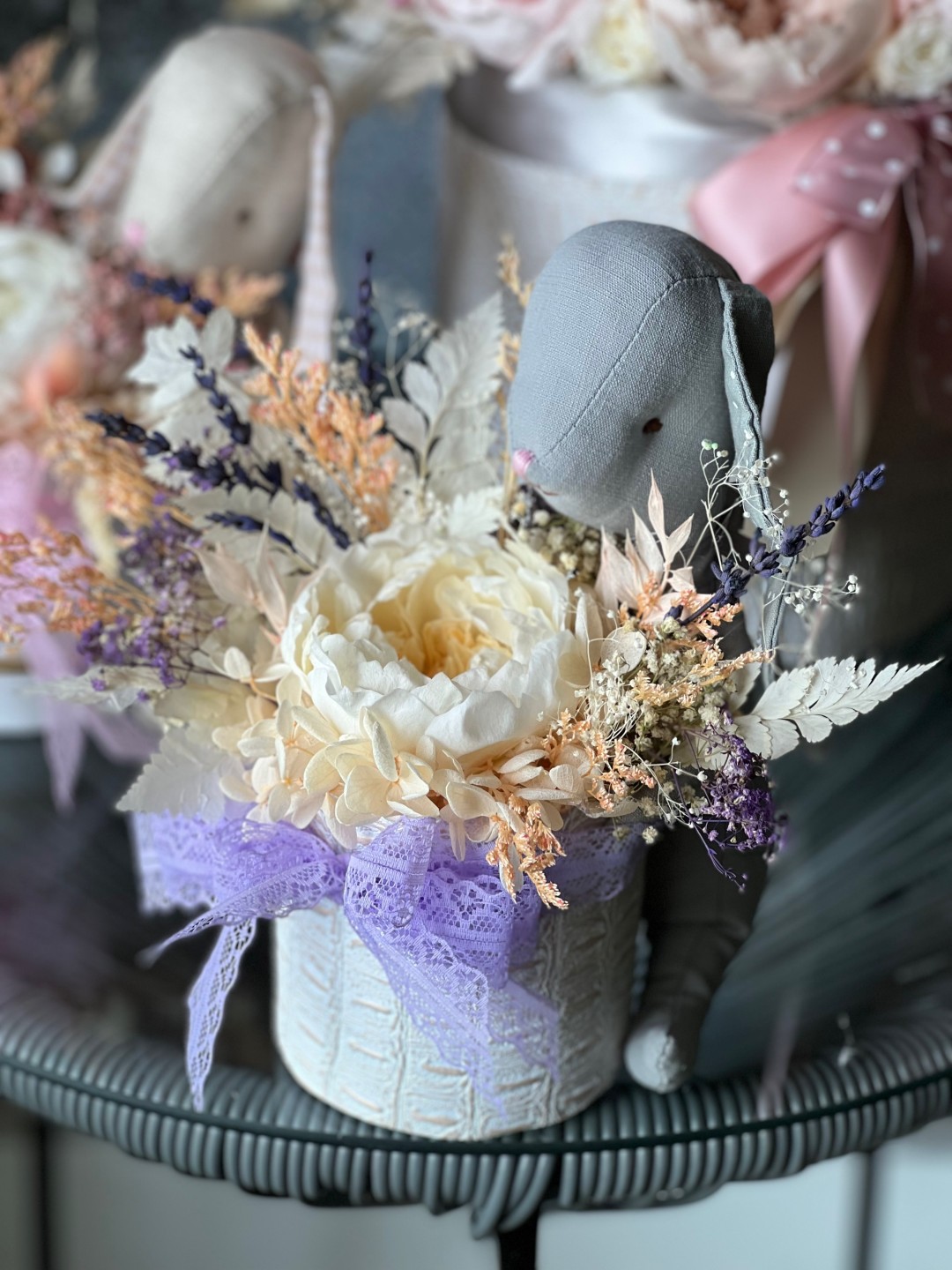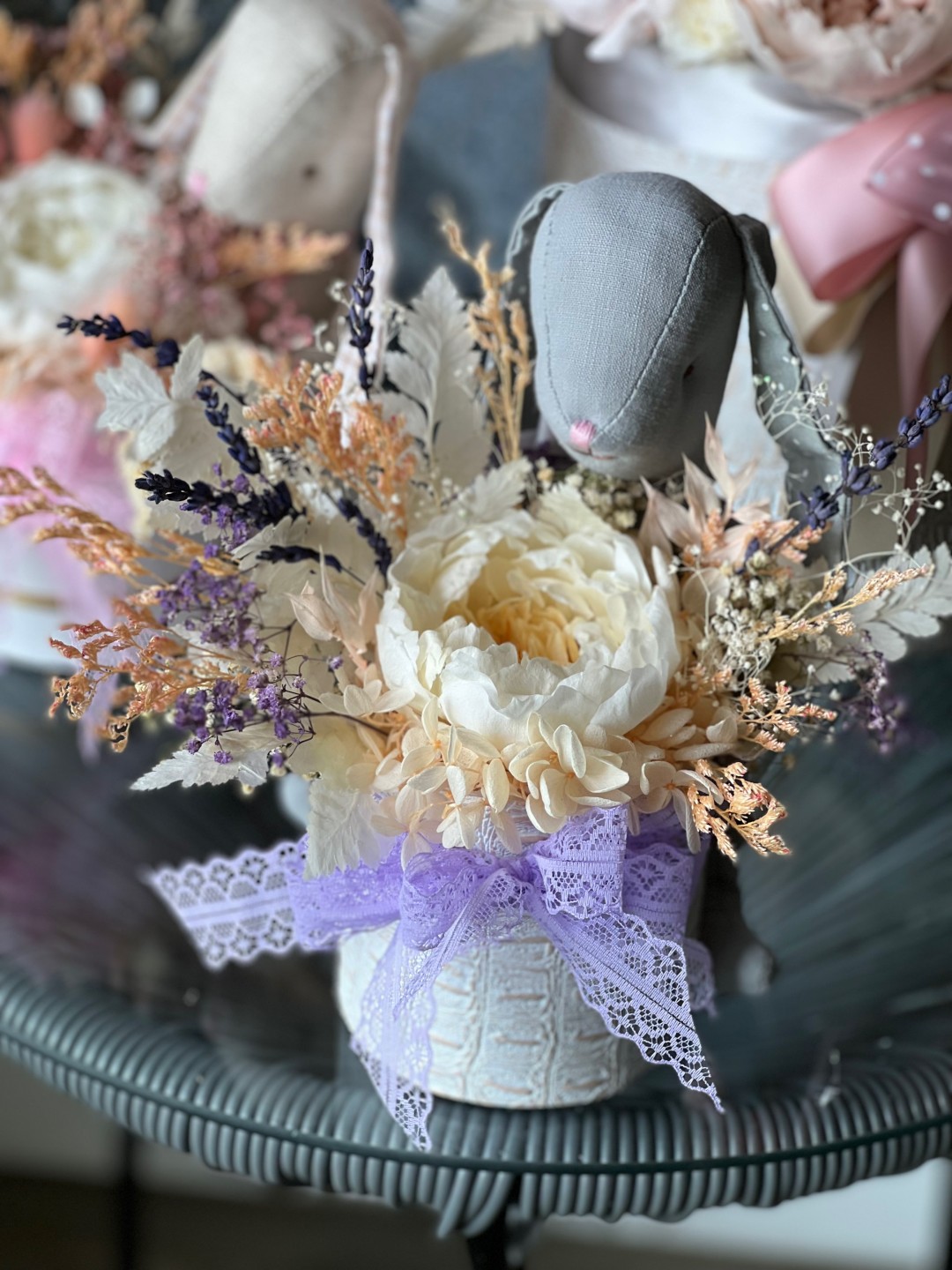 This adorable round box with a mix of dried greenery, preserved real peony and small bunny makes a unique and unforgettable gift for your loved one, expecting mom, baby shower, newborn baby or your little one's birthday. A flower box will perfectly decorate any home, will become an accent of decor during a photo shoot, in a children's room or on a console table. The bunny is made of high quality cotton, attached to the box with a ribbon. If desired, you can freely unfasten it without disturbing the flower box.
You can choose 2 option:
Option #1 with beige bunny and pink small flowers
Option #2 with grey bunny and lavender flowers
Please indicate in the order what option you need.
All boxes come with a handmade postcard, feel free to send me the text and I will add it to the postcard.
Size box 4" inches
full size including flowers, all protruding twigs and bunny height 10 inches , width 8 inches
Feel free to contact us if you want any other color or size. We are open to customization and would be more that happy to give your idea a life.
How to take care of dry and preserved flower box:
• Avoid any contact with water
• Keep in a cool, dry place
• Avoid direct sunlight
• Dust may accumulate over time, use a light gentle brush or gentle dust blower
Pre-order 1 day