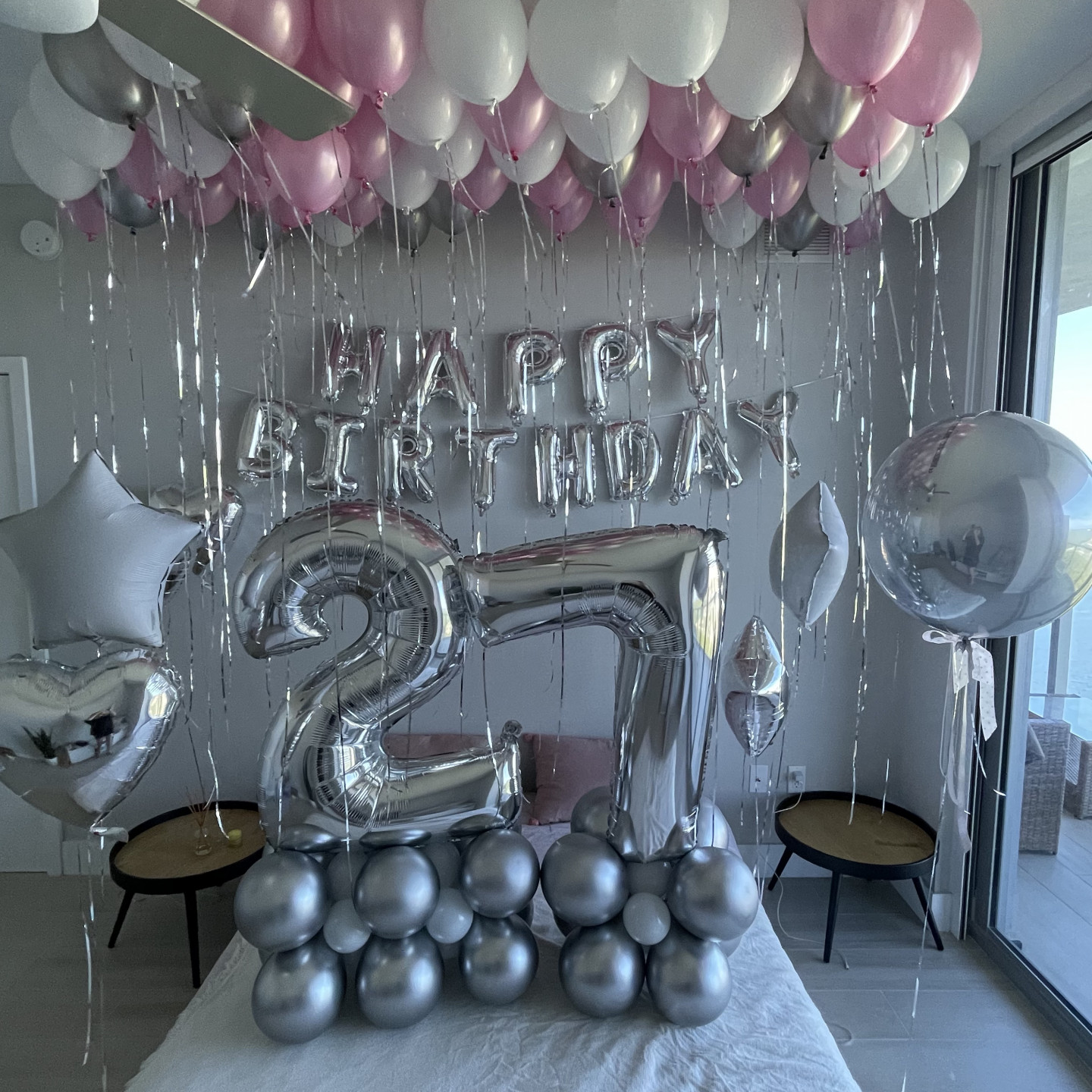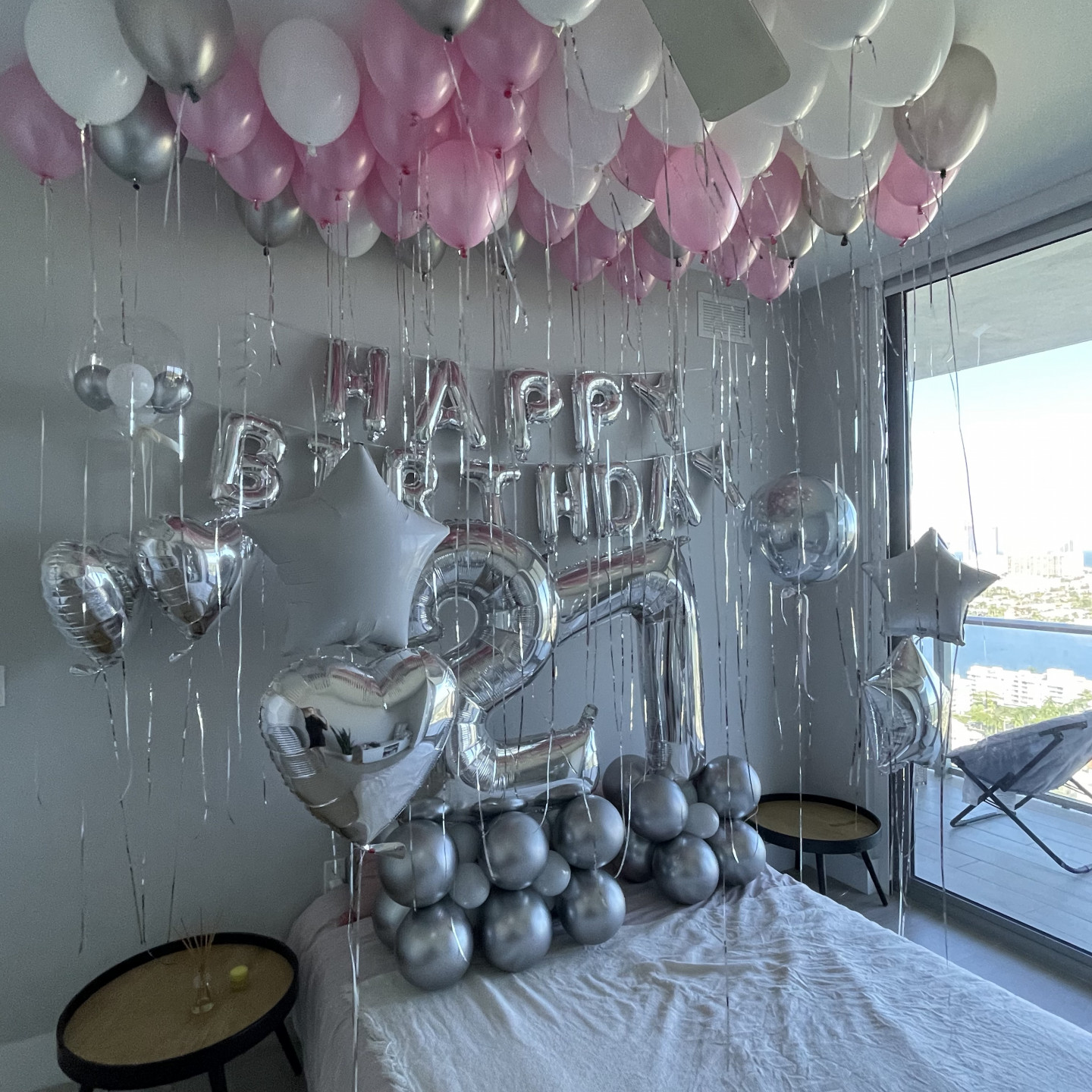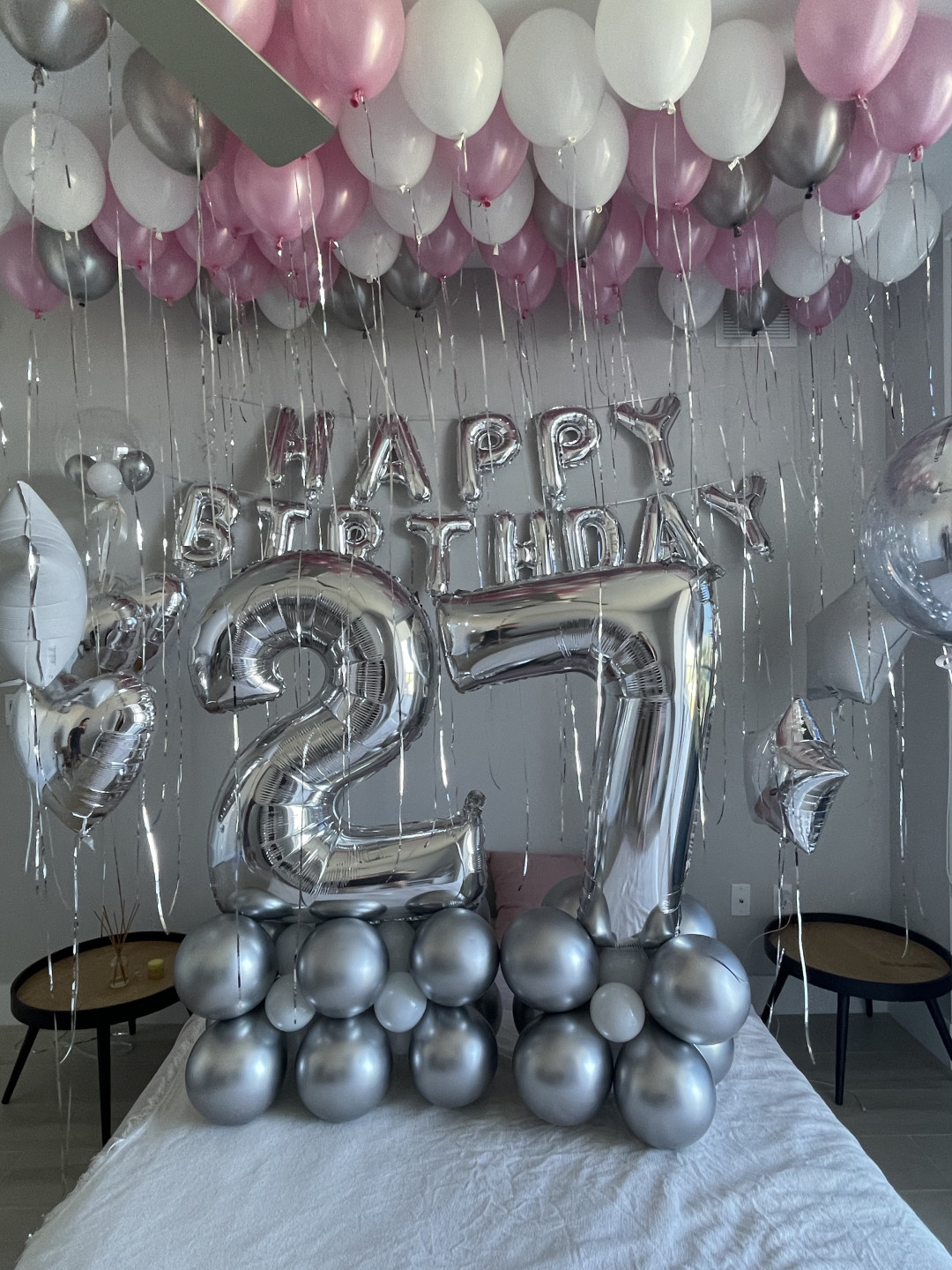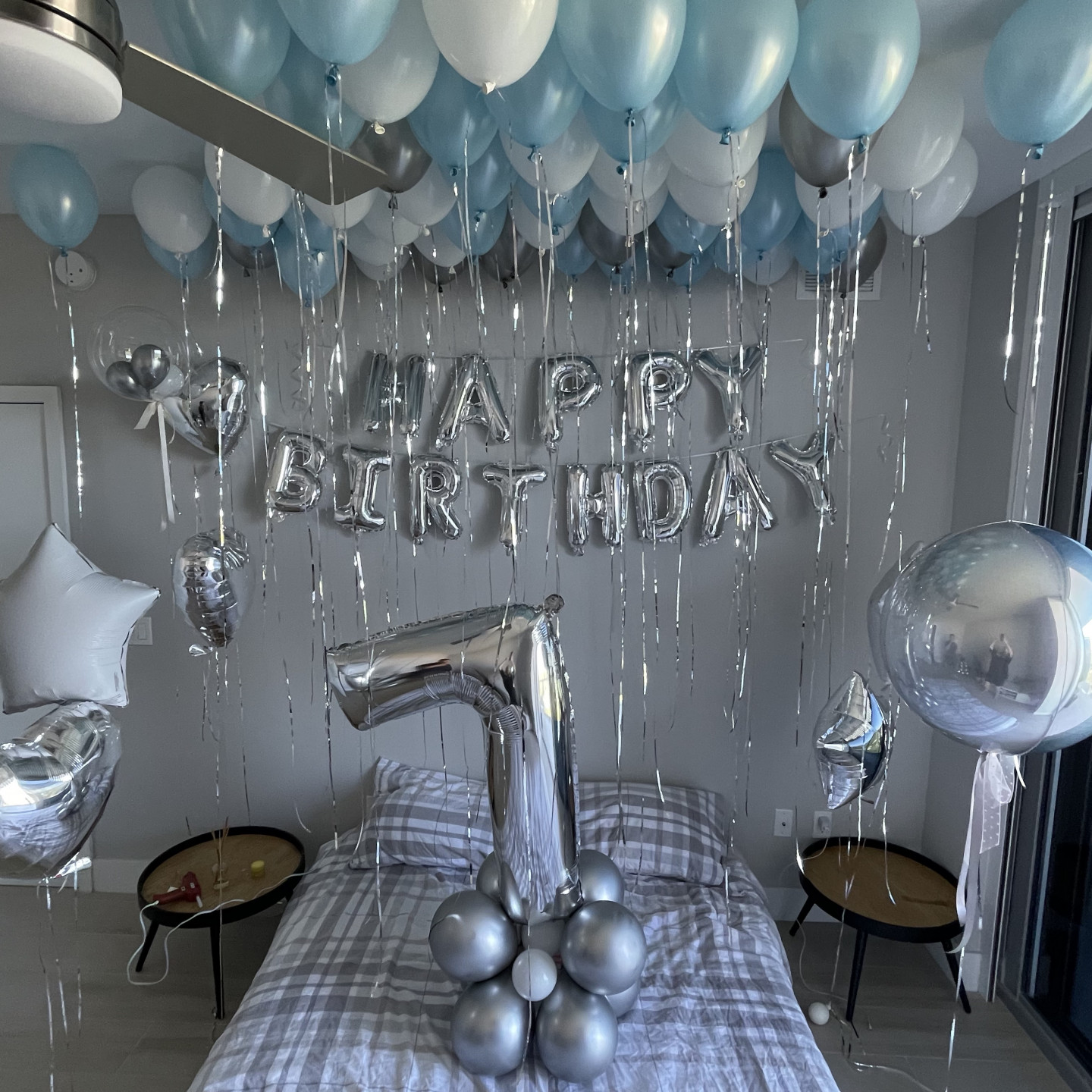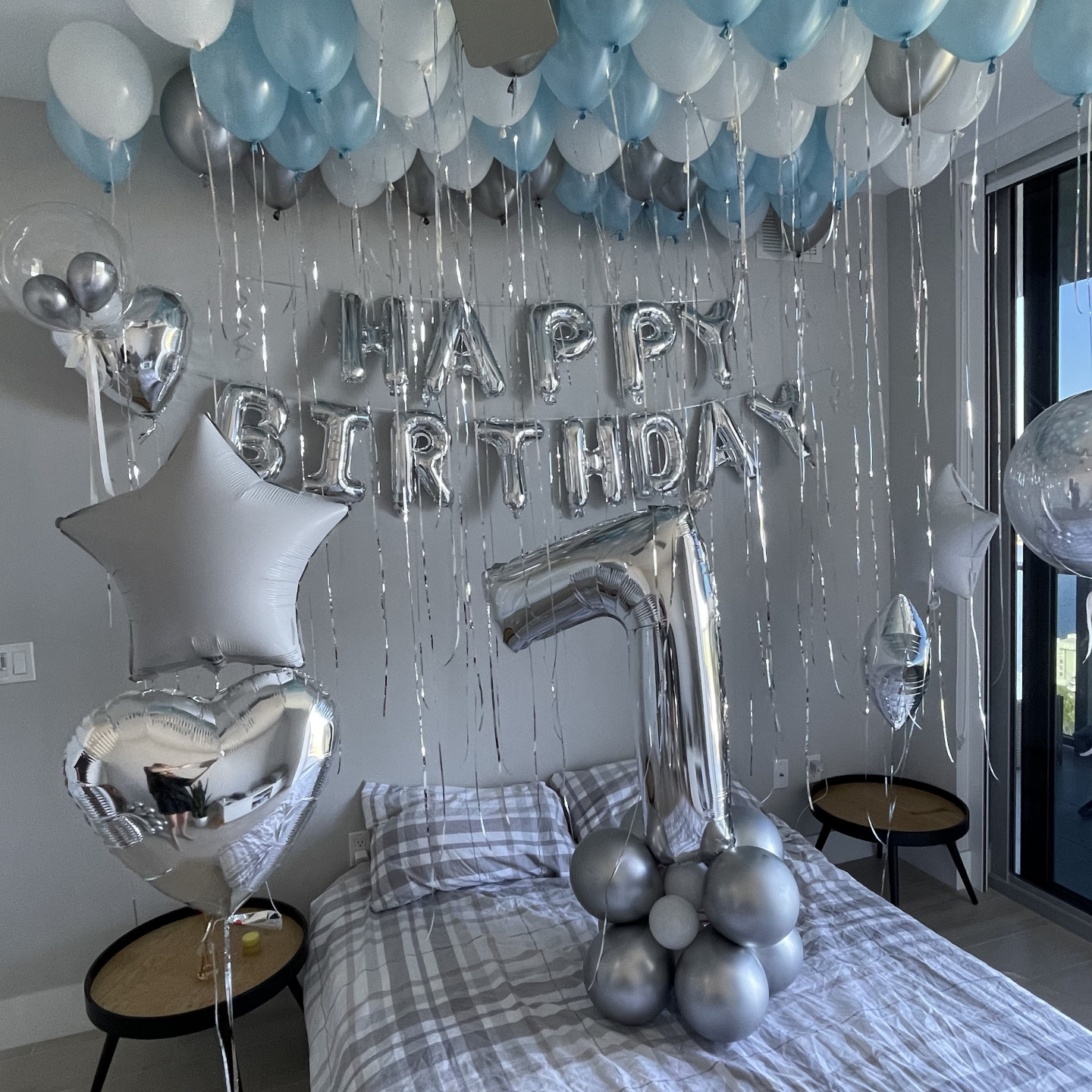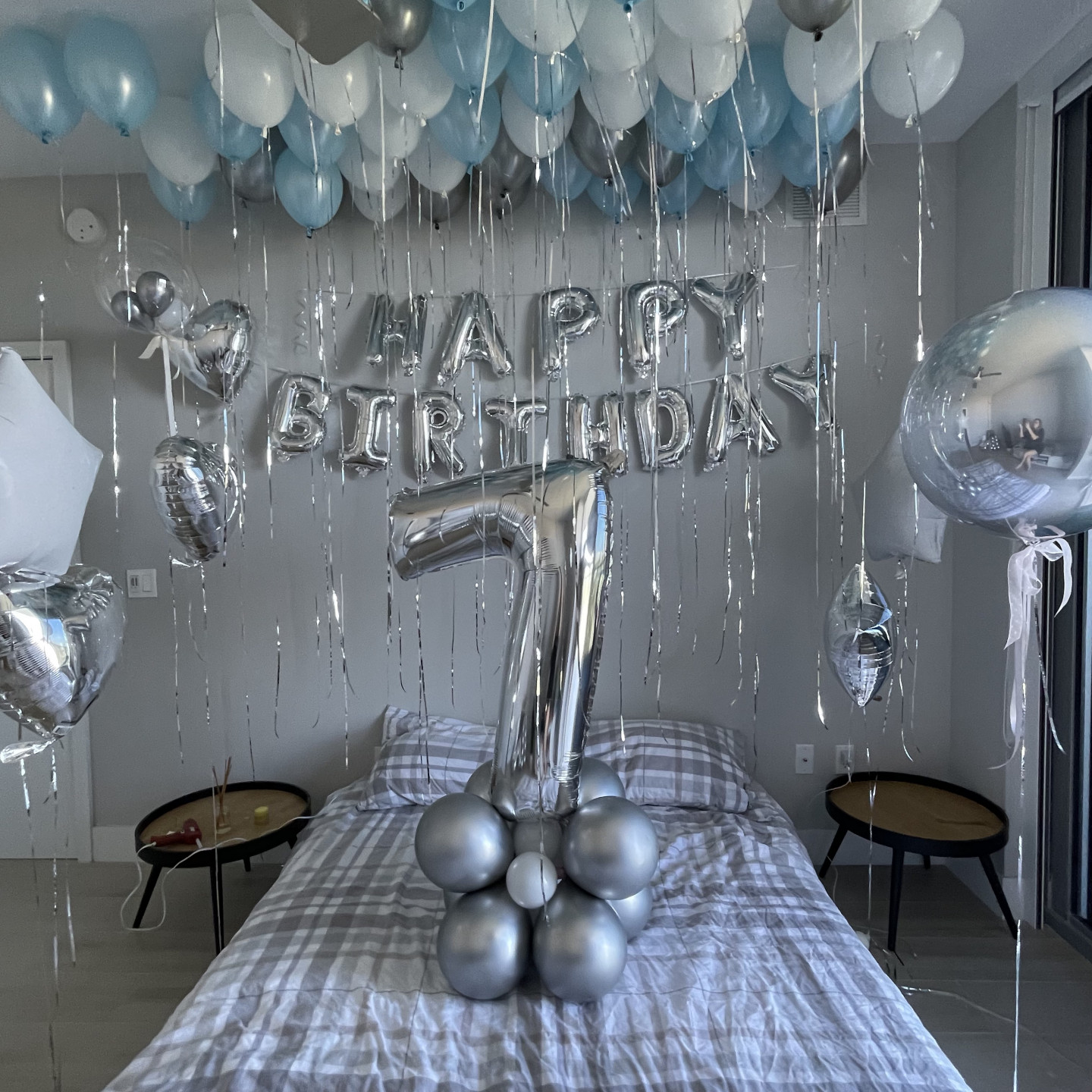 Package Consists:
60 Helium Latex Balloon with ribbon flowing on the ceiling.
6 Star and Heart-shaped Foil Balloons
2 Jumbo Special Shapes
Number Balloon Arrangement to be placed anywhere you like.
"Happy Birthday" Balloon Sign
Please Take Note: Helium latex balloon stay afloat for approximately 8-16 hours. Please plan your delivery timing carefully.
THIS PRODUCT IS NOT AVAILABLE FOR SAME-DAY DELIVERY. Schedule your room Set up in advance